Atlantic City in New Jersey is widely known as America's favorite playground. It caters to a wide number of tourists—from casual day-trippers to hard core high rollers. Atlantic City is known for its boardwalk, casinos and beaches. The annual Miss America Pageant calls Atlantic City its home.  Here's a trivia: Atlantic City, or AC, served as the inspiration for the ever-popular board game Monopoly.
With its 12 casinos as its attraction, below are the famous hotel casinos of Atlantic City:
1. The Atlantic Club Casino Hotel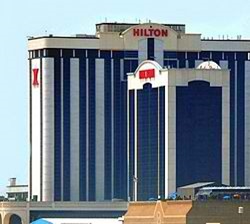 This casino hotel is Atlantic City's first and only local's casino—attracting mainly the local New Jersey residents. It is located at the southern end of the boardwalk.
2. Bally's Atlantic City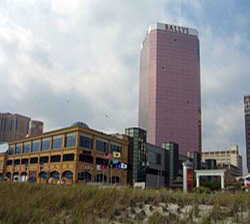 A luxury hotel and casino located on the boardwalk with a modern cosmopolitan theme.  Bally's is famous for its address of 'Park Place' and 'Boardwalk', Monopoly's most expensive properties.
3. The Borgata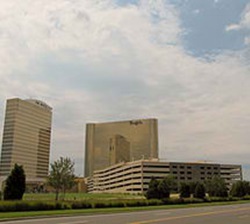 The Borgata is the largest hotel casino in New Jersey with 2002 rooms. This crown jewel of Atlantic City was opened in 2003 and was build with a whopping $1.1 billion budget.
4. Caesar's Atlantic City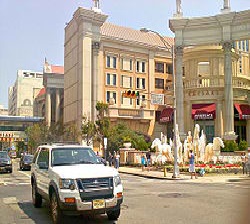 A sister hotel casino to Caesar's Palace in Vegas, the Caesar's Atlantic City keeps its Roman theme. It has recently expanded and included a shopping center.
5. Golden Nugget Atlantic City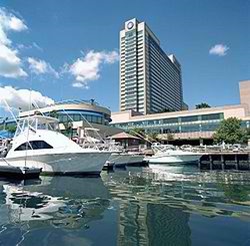 The former Trump's castle, the Golden Nugget is not only a hotel and a casino but a marina as well.
6. Harrah's Atlantic City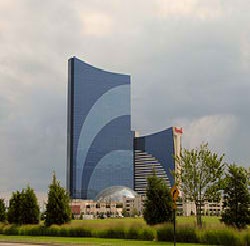 Along with the Borgata and the Golden Nugget, Harrah is one of three properties located in the Marina District. Among the three, Harrah's was the first to open.
7. Resorts Casino Hotel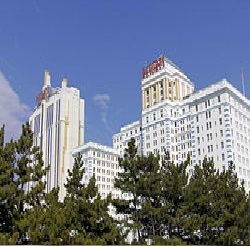 Opened in 1978, Resorts Casino was the first casino opened in the US outside Las Vegas. Recent renovations in 2011 converted the resort with a Twenties theme.
8. Revel Atlantic City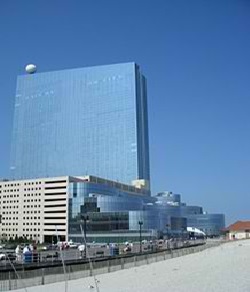 Revel sits on the northernmost part of the boardwalk and has 20 acres of beachfront land.  Opened in 2012, the Revel just recently filed for bankruptcy.
9. Showboat Atlantic City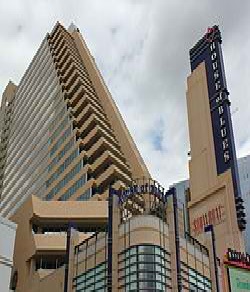 The Showboat has a festive atmosphere with a Mardi Gras theme. It has the House of Blues restaurant as one of its attractions.
10. Tropicana Resort and Casino Atlantic City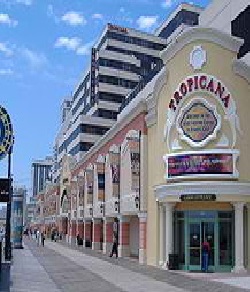 Owned by Tropicana Entertainment, the Tropicana Resort and Casino is one of the largest hotels in Atlantic City with more than 2000 rooms. It has a vast expanse of slot machines and table games. It even has a mall located inside the resort.
11. Trump Plaza Hotel and Casino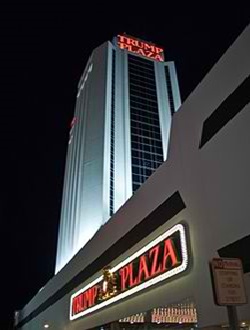 The Trump Plaza is one of two properties owned by Trump Entertainment Resorts. It started out as a joint venture between Donald Trump and Harrah's. But Harrah pulled out of the partnership after 6 months of the hotel in operation.
12. Trump Taj Mahal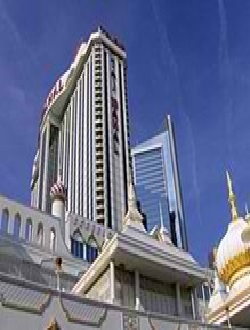 The other hotel and casino owned by Trump. The Taj Mahal is second only to the Borgata in the size of its poker rooms.